The Creativity Challenge is filled with 150 "challenges" to help readers unleash their inner genius and connect with their creativity.
While I didn't design the cover, I did write everything inside.
People all over the world have shared their experience with, and exciting over, The Creativity Challenge on Instagram, Twitter, Facebook, and YouTube.
The book is simple in concept: it breaks various types of activities or work into five categories of thinking: divergent, convergent, lateral, aesthetic, and emergent. Then tasks readers with flipping to a random page in order to complete the task and provoke a different way of thinking.
When Opera announced their new Neon web browser in early 2017, the Neon promo video prominently featured a copy of The Creativity Challenge.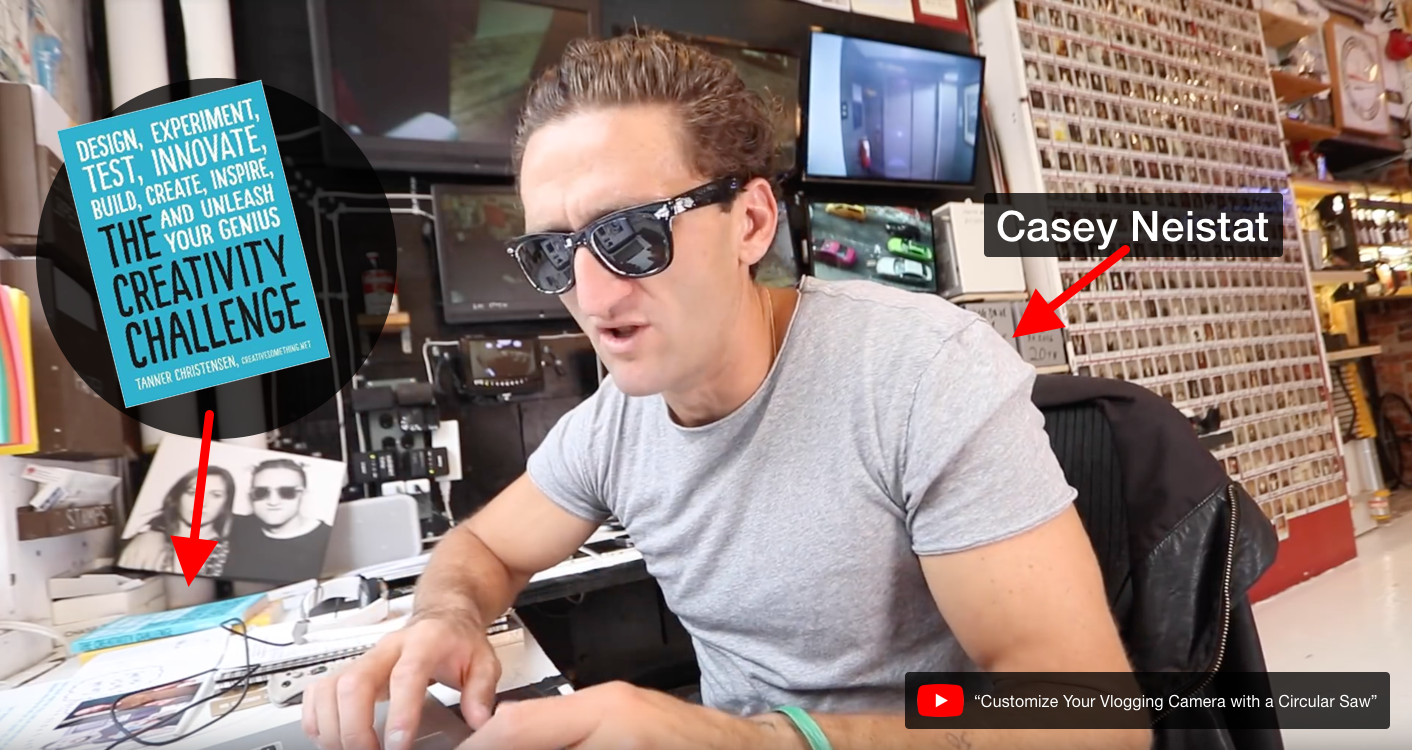 Renown YouTuber Casey Neistat has a copy of The Creativity Challenge on his desk, as seen in his video "Customizing your vlogging camera with a circular saw."