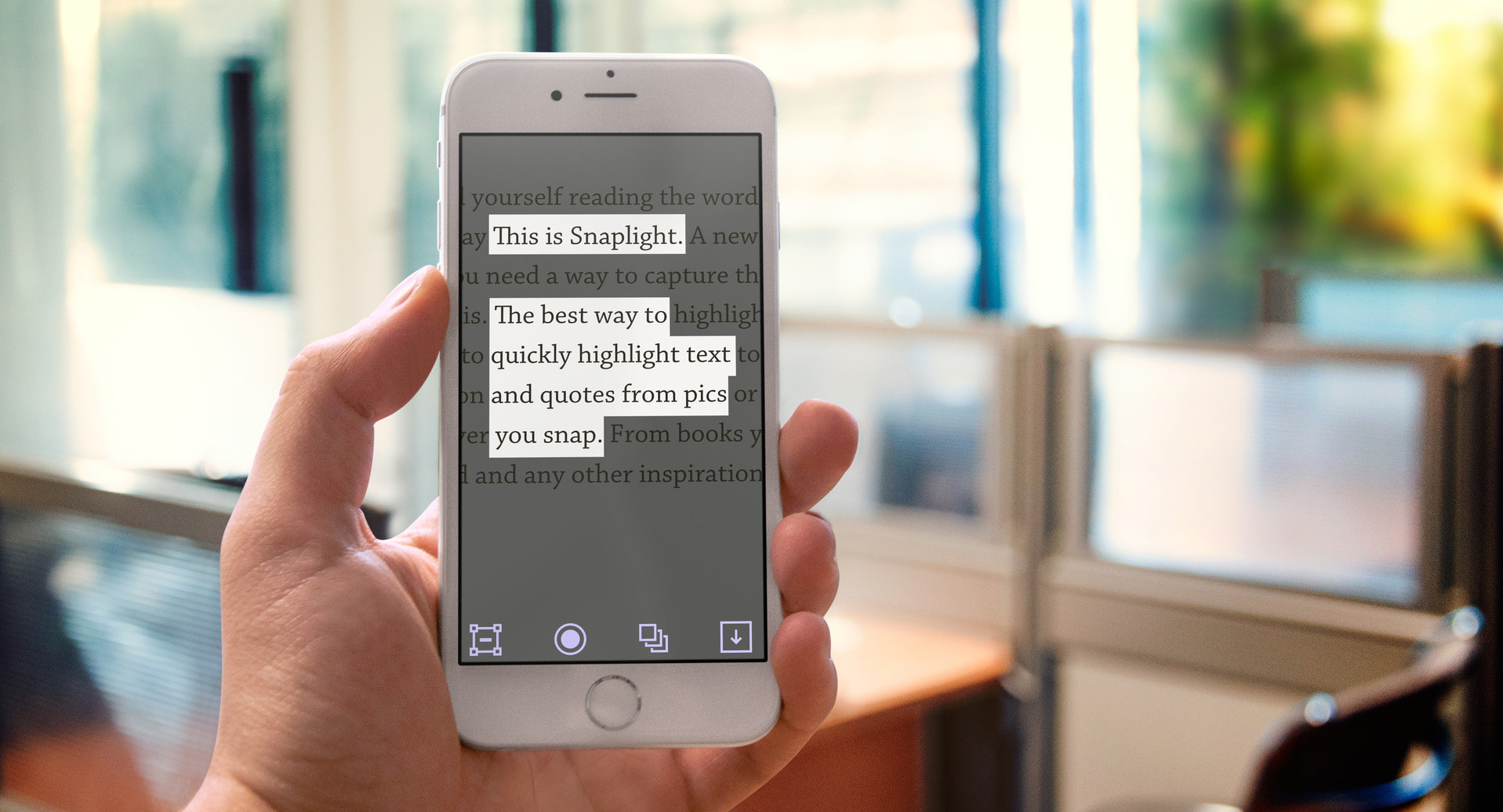 In 2015 I was reading a book when I encountered a quote that curiously caught my attention.
Knowing that visuals—photos or videos—outperform plain text online, I wanted to be able to very quickly snap a photo of the quote in the book, highlight the relevant text, then post it to my blog. But searching the App Store for apps to highlight photos turned up empty.
I figured the concept of a photo highlighting app was simple enough, and the quote in the book that I was wanting to highlight was all the motivation I needed to see if I could build it.
The quote I wanted to capture and share, highlighted here using the final app. From the book Creative Confidence by David M. Kelley and Tom Kelley.
I spent about an hour total creating the app, and just a few hours more to test it, create marketing collateral, then submit to the App Store. I figured the app solved my problem, it might be helpful for others too.
My intention wasn't to create a hit app. I had a problem, I created something to help me solve it, and that was that. I had done no user testing on the app, no market research, nothing that would signal what happened next.
The morning after Snaplight was successfully accepted in the App Store, Apple featured it prominently on the homepage.
Within a few hours the app had climbed to the top 20 apps in the Lifestyle category and the top 200 apps across all categories.
Almost overnight 255,000 people had downloaded the app, and the downloads showed no sign of slowing down.
Eventually Starbucks picked the app to be featured as a Pick of the Week, to be featured in their own app and in physical stores.
I had created a product to solve my own problem, and in doing so uncovered that the problem was one for a lot of other people too.
Through App Store feedback and in-person user testing, I was able to make small improvements to the app. Today the app is mostly unsupported, though it still receives attention and remains a go-to in my own life whenever I need to quickly snap, highlight, and share something.