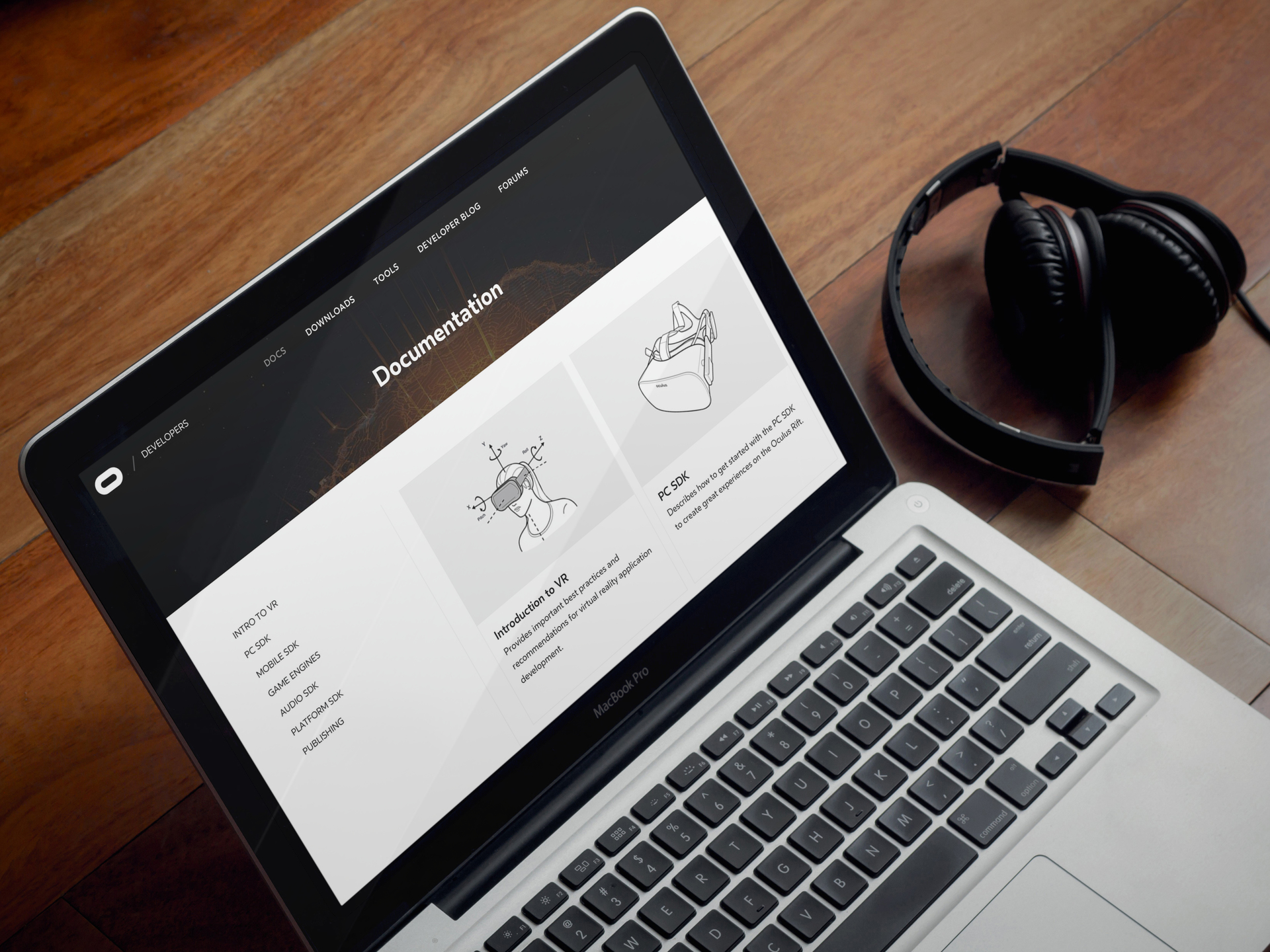 The first consumer version of the Oculus Rift was about to launch and the Oculus developer team needed help creating a series of technical drawings and product illustrations for the product developer portal and external tools.
Unable to secure internal designers for the project—and with not enough time to secure an external designer—the team searched within Facebook.
I was able to sign-up for the work after hours and produce a number of technical drawings and 3D-like illustrations for the team to include in the developer website and documentation that shipped with every Oculus Rift.
Each illustration was created by hand in Sketch over the span of a few weeks.
I was able to work with the technical development team behind the Oculus Rift to understand key concepts in virtual reality development and illustrate them. Including core VR development principles such as head shadowing, front/back ambiguity, initial time delay, reflections, shoebox modeling, and more.