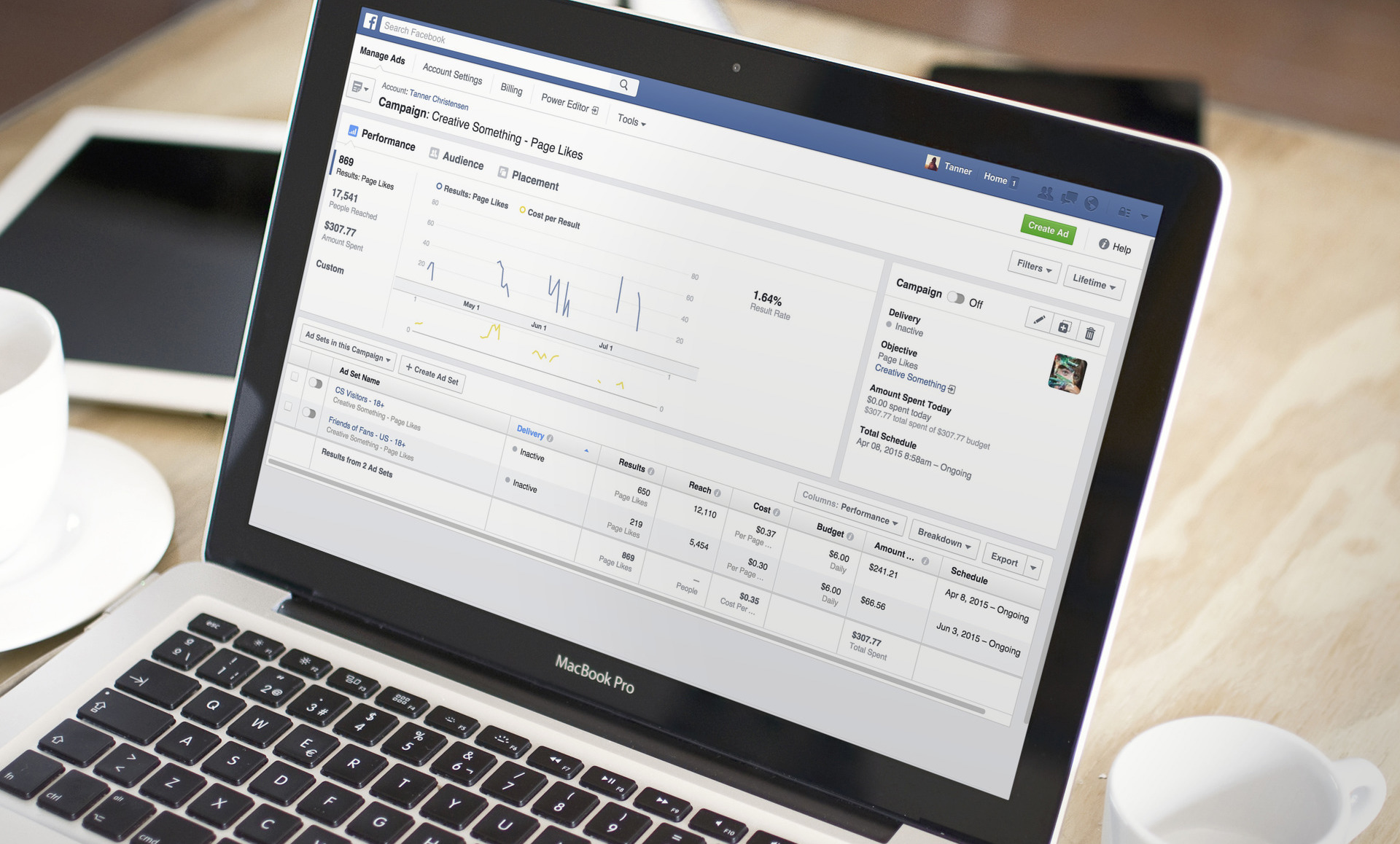 Facebook Ads Manager
The problem
When I first joined Facebook our Ads platform was painfully fragmented.
Through customer feedback surveys, user studies, and laboratory sessions, the ads interfaces team had come to learn the existing tools for advertising on Facebook were more than a little difficult to use.
Business had to rely on a number of different tools within Facebook in order to effectively advertise.
This was partially symptomatic of how the organization was set up: multiple teams managing independent products in silos. From ads integrity, business management, and billing, to ads creation, lightweight interfaces (managed by the Pages organization), editing, insights and reporting. Each team had a separate tool users needed to navigate in order to advertise.
My team's role was to work with each of the ads teams across the organization in order to understand the complexity of advertising on Facebook and to envision how we might improve the experience.
We knew from research that there was no single flow advertisers were using when creating or managing the ads on the platform; as my design peer Matthew so elegantly illustrates here.
Advertisers would use our tools in many different ways depending on the size of their business, seasonality, budget, their role in their company, objectives, stakeholders, and much more.
All of this highlighted the fundamental problem with how Facebook's advertising experience was set up: having many different interfaces for everything an advertiser may want to do meant they were routinely having to open multiple tabs or browser windows in order to do even the most basic task.
We asked: what would happen if we consolidated interfaces into a single UI?
After months of white boarding, sketching, and concept work in Sketch, we were able to start presenting concepts (like the early one pictured here) to real customers.
Early signals were promising: customers liked being able to navigate their advertising accounts, reporting, management, and creation all from a single interface.
But we had to react quickly to feedback, producing concepts and prototypes for research in order to hit our goal of shipping before the year was up. We had already invested many months of resources to the simplified ads manager concept, in the end we needed to ship in order to fully determine whether our efforts would pay off.
After several months of collaboration, research testing, and iteration, our team was ready to begin shipping the new, simpler ads manager experience.
But, because we were working on a product that would have costly implications for both our business and that of the customers, we knew shipping a complete product might lead to disaster.
We looked at our options and the data and landed on a 20% test to "middle of the road" customers: 20% of advertisers who were already on the platform but not spending large amounts of money nor spending small amounts. We needed to target advertisers in the middle who could give us valuable feedback in order to make improvements, catch bugs, and ship incomplete features without completely disastrous effects.
We also worked to get a number of partner advertisers of medium-to-large business size to help us test in an early "beta" program, and we launched an opt-in option for all new advertisers joining the platform. We used a simple dialog message to ask them whether they wanted to help test the new ads manager, or use the old version. With results of the prompt landing somewhere in the middle, 50% of new advertisers joining the beta and the other half opting to use the old version.
The metrics after launching showed an increase in positive user sentiment, more advertising spend for accounts of all sizes, and fewer incomplete sessions across our advertising experience. We ended up launching to 100% just a few months after our initial trials.
Read more about the success of the launch from expert marketer Jon Loomer.
Facebook Profile and Creative Tools
After successfully launching a new Ads Manager I moved to the Facebook Profile team to help with large, creative efforts there. There I lead efforts in team of seven designers to help Facebook users express themselves and connect with others.
As one of the top three surfaces across all of Facebook, and with the social network becoming more and more ubiquitous across the world, the team was beginning to see trends through data and research that was underlining a few core opportunities.
We found that Facebook users were needing:
1. A reliable way to validate who they're connecting with (not just as friends, but across groups and events too)
2. Better ways to express the unique attributes of their identity
3. And a way to safely understand who could see what on their profile
Through a series of international user research studies, variant testing, and lab studies, we were able to explore a number of ways to help Facebook users feel more expressive, better connected to the people who matter most in their lives, and safer about the content they share on their Profile.
We explored rich tools to help people express themselves how they want on their profile and had to balance trade-offs between expression and privacy at scale.
For many of the product features we explored we had to ensure each experience worked across many different platforms: not just the web and native iOS or Android experiences, but basic web and devices with slow connectivity as well.
Some of the ideas we explored include: the ability to create a photo collage or capture a 360 photo using a custom-built camera, and the ability to use crowd-sourced frames for their profile picture.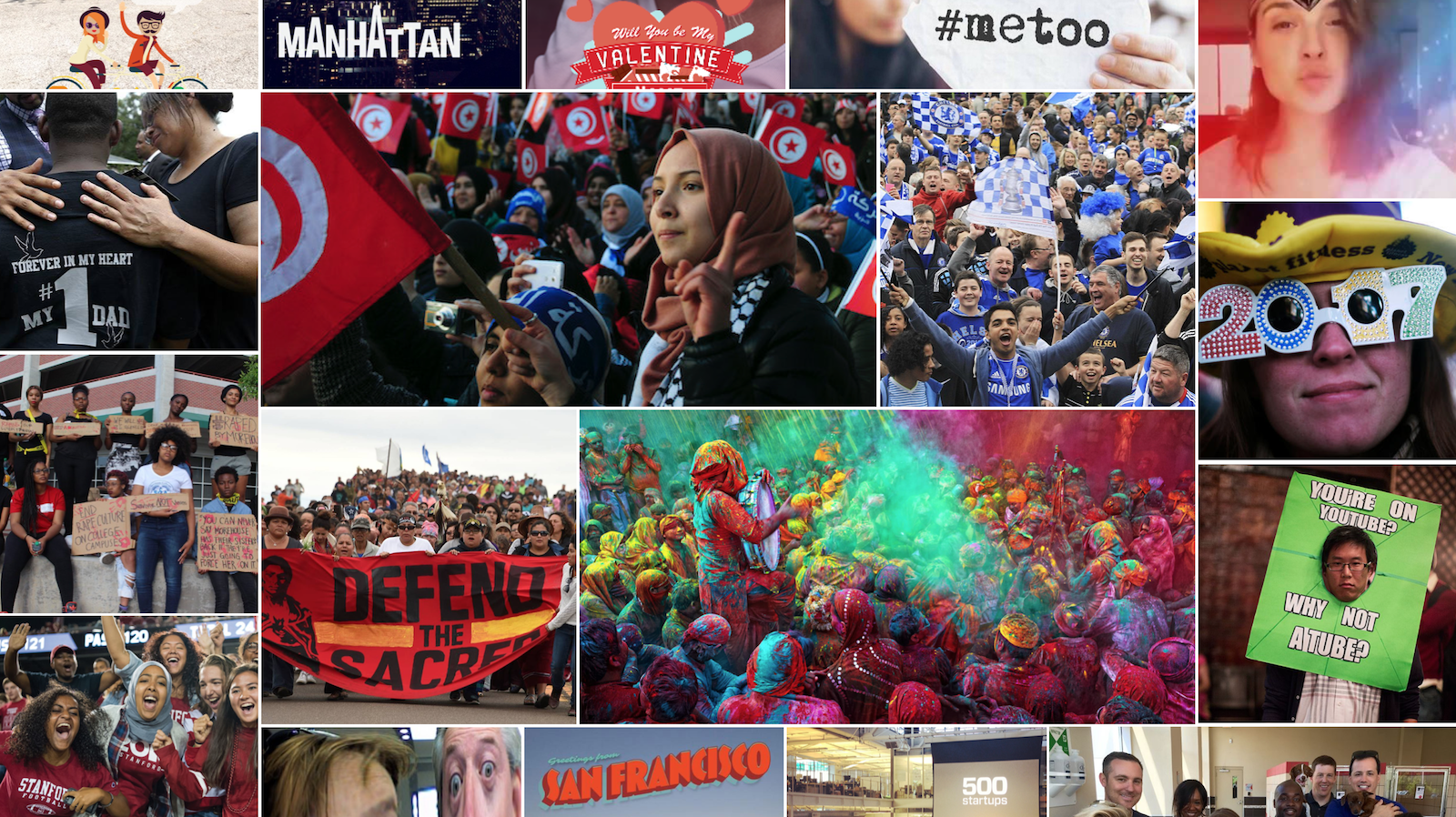 We were seeing users "hack" their profile picture with filters and frames from third party websites for years.
Then, after a hackathon enabling anyone to use a custom "profile picture frame" to celebrate gay pride in the United States exploded into an overnight success, the team began asking: how might we enable people to express the issues, beliefs, causes or events, they cherish most through their profile picture?
The solution was to build a platform that would enable anyone, anywhere, to create artwork that could be used by Facebook users.
We called this effort the Camera Effects Platform. I worked as the lead designer across teams in Menlo Park, Seattle, and London to understand creator flows, build a tool which would allow anyone to create flexible artwork to be used across Facebook (including AR), and a consumption experience that would make finding artwork to express yourself as easy as tapping a button.
Built in just three months, the platform had to meet a lot of needs for many different teams.
The soon-to-be-announced Facebook Camera would rely on the artwork created through the platform in order to stand apart from Snapchat. Plus the Profile team was needing an influx of new frames to enable more expression, and other teams across Groups, Events, and Pages were interested in what the platform would be able to do as well.
We ended up using a series of rolling research sessions to test and evaluate ideas before successfully launching the platform at Facebook's F8 conference in 2017.
TechCrunch covers the Camera Effects Platform and AR Studio app.